Structural & Civil Engineers
San Diego County
Accutech Engineering Systems
Accutech Engineering Systems, Inc. is a multi-disciplined, full service engineering firm, based in San Diego and established to provide clients with professional consulting services including geotechnical and structural engineering, building evaluation and pavement rehabilitation.
ACCUTECH's corporate mission is to provide highly technical engineering services with a "common sense" approach to meet the engineering and construction needs of our clients in a professional and cost-effective manner. To this end, ACCUTECH is committed to maintaining a staff of highly technical yet practical personnel.
We offer a wide variety of commercial and residential, structural engineering services.
Evaluate your property with our advanced geologic and geotechnical services
Reduce pavement rehabilitation costs and increase repaired surface longevity.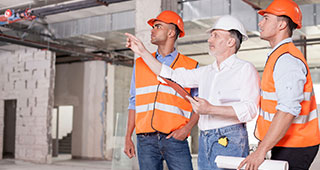 Building Evaluation, Special Inspections, assessments and remediation planning.